Sterling Silver Abstract Sandcast Pin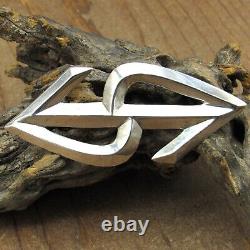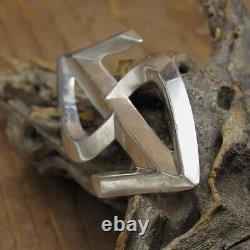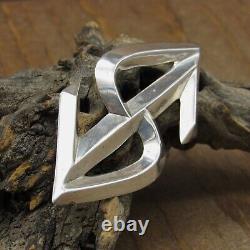 Sterling silver sand cast pin. The pin is 1 7/16" wide x 3 3/8" tall. It resembles a dollar sign to me.
It can be worn horizontally or vertically. We tested the metal to verify it is sterling since there was no mark. A mold is made in wet sand and molten silver is poured into the mold to make sand cast jewelry.
The pin works well and is in good condition. It is 25.7 grams of silver so would work best on a heavy fabric. Thanks for shopping in our store. Please let us know if you have questions.