Sterling Silver S. T. C. Pueblo Pottery / Bison Skull Native American Brooch Pin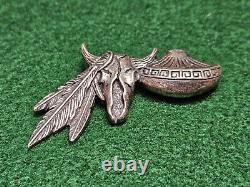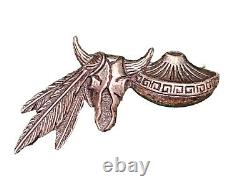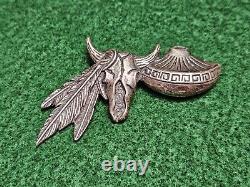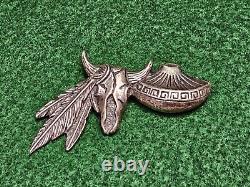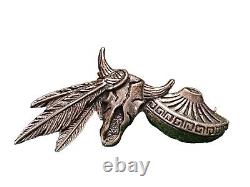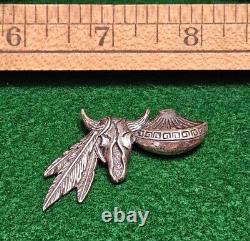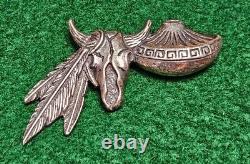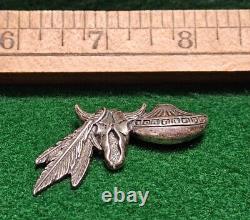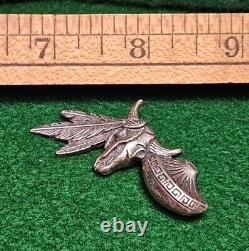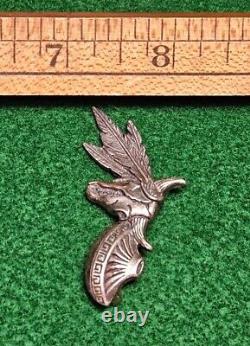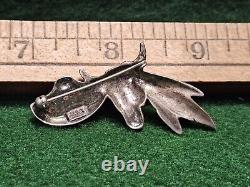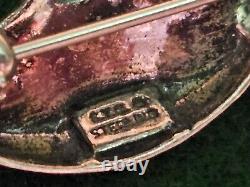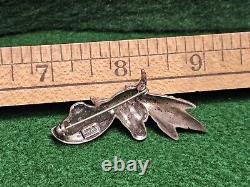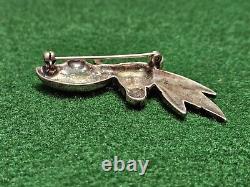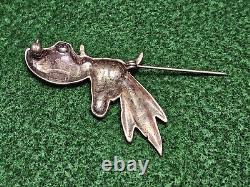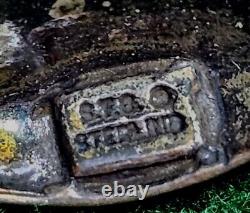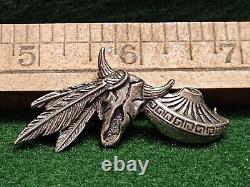 This Native American brooch pin features a tribal design inspired by Pueblo pottery and the iconic bison skull. The piece is crafted from high-quality sterling silver and signed by the renowned STC brand.
Its vintage appeal is sure to catch the eye of any collector or enthusiast of bohemian art. The brooch measures 2 inches in length and is perfect for adding a touch of ethnic flair to any outfit. Its unique color scheme blends silver tones with traditional Pueblo hues. This jewelry item is ideal for those who appreciate the beauty and craftsmanship of Native American art.