Vintage Handmade Sterling Silver Native American Full Headdress Pin Complete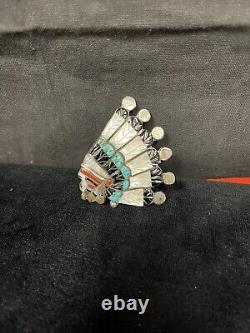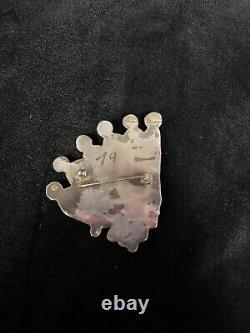 This vintage handmade sterling silver pin features a stunning full headdress design that is a testament to the expertise and craftsmanship of Native American jewelry makers. The intricate details and quality of the piece reflect the rich cultural heritage and tribal affiliation of the Zuni people, as well as their unique style and artistry.
The pin is made of sterling silver and adorned with a range of ethnic and regional elements, including Native American motifs and tribal symbols. It is perfect for collectors and enthusiasts of Native American jewelry, as well as those looking for a unique and beautiful accessory.