Native American Zuni Brooch Pin Pendant Butterfly Handmade Sterling Signed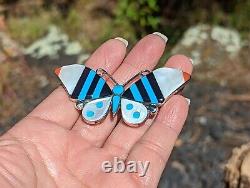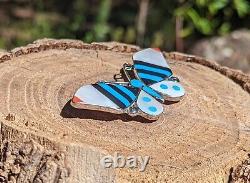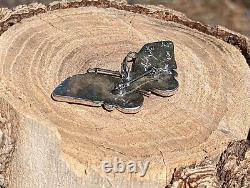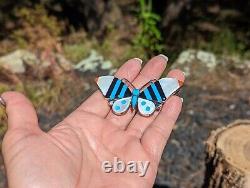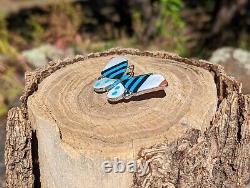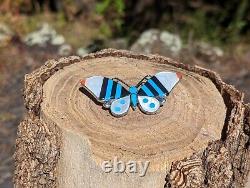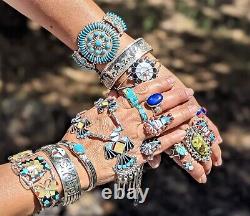 This is a Zuni (Native American) handmade brooch pin. Made of sterling silver & various stones: Turquoise, black jet, mother of pearl. Hand signed by the artist on back Angus Ahiyite.
Traditional tribal artwork, intricate details. Awesome piece of collectible quality Native American work of art.
Length: 3 inches X 1.5 inches.